What should you visit in Paris?
I'm a Paris tour guide and I'm here to show you the sights and landmarks you won't want to miss in the City of Light.
The tour can be a two- or three-hour excursion − whichever you prefer. On this guided tour of Paris, I will show you the most famous places to visit. We will start at Place de la Concorde, facing the Luxor Obelisk. From there, we will be able to see the Eiffel Tower, the Arc de Triomphe and the Champs Elysées, but also the French National Assembly. We will walk through the Jardin des Tuileries (Tuileries Garden) and head towards Place Vendôme, the Garnier Opera House also known as Palais Garnier, and the Louvre Museum.
Last but not least, we will visit the Île de la Cité, Notre-Dame Cathedral, and finally, the Latin Quarter.
The aim of this guided tour of Paris is to whet your appetite for discovery and help you figure out what you'd like to explore further in this wonderful city.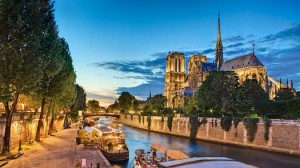 Paris is a fascinating city, but it can also be intimidating. And since most of you have been hearing about it since childhood, there's a good chance you've built up a lot of expectations. I sincerely believe that visiting Paris in the way I approach it on this tour leaves you with a very different experience. To really get to know Paris, a visit to the most famous sights and landmarks in the city isn't enough. You need to soak up the atmosphere. When someone asks me "What should I see in Paris?", I'm tempted to reply that they also need to feel it. That's what I aim for in my tours: to help you feel the real Paris, the authentic Paris, or even the culinary Paris, so that visiting Paris becomes an experience for all five senses.
To visit Paris with a local…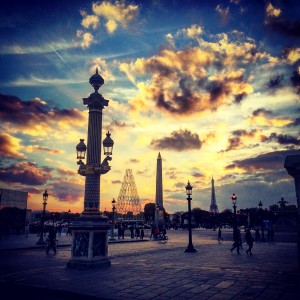 What's more, Parisians can have something of a reputation, particularly where friendliness or poor English are concerned, so it is crucial to start your trip to Paris with a "friend" by your side to help you make the very best of your time in the French capital.
Allow me to be your tour guide in Paris, to place the City of Light within your reach: Paris fascinates, but Paris is for everyone. Here it is from its best angle – the one you, yourself, will choose.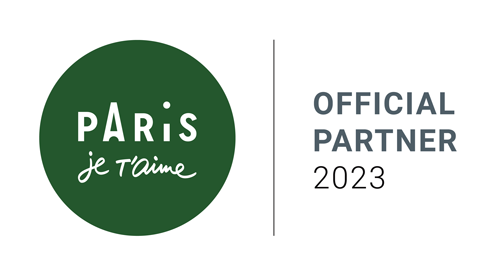 Watch the tour of Vrai Paris with the Mexican actor and travel blogger Alan Estrada