At first glance, visiting Montmartre may seem rather straightforward. It's a small district with clear boundaries, and some might say that all of the tourist itineraries in Paris eventually lead to a stroll through Montmartre.
Hop on the metro, alight at Barbès, Château Rouge – if you dare – or Anvers if you're feeling a little less adventurous, and a few seconds' walk later you will be immersed in Montmartre. But your visit to Montmartre will likely be brief and frustrating if you only follow the usual tourist route along Rue de Steinkerke to Place des Abbesses and then on to admire the Sacré-Cœur (the Basilica of the Sacred Heart) and the view it affords over Paris. The ill-informed will undoubtedly be disappointed to find that the Eiffel Tower is not visible from there, whereas those who've done their homework before visiting Montmartre will know that turning their back on the Sacré-Coeur is not enough to gaze upon the Eiffel Tower; they need to venture down the small street to the right of the basilica: the Iron Lady likes to play hard to get.
Butte Montmartre (Montmartre Hill) stands 130 metres tall and is much more impressive than Montagne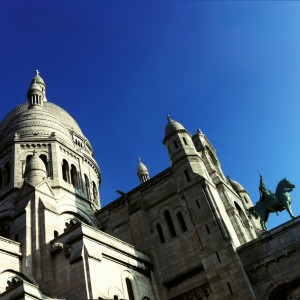 Sainte-Geneviève (which you will see if you join me for the Latin Quarter Tour), and it extends over a surface of around 60 hectares.
Montmartre became part of Paris in the late 19th century, on 1st January 1860 when Paris' suburbs were annexed. The former village then became part of the 18th arrondissement. Soon after, the district was the scene of the rise of the Paris Commune… but I digress! It will be my pleasure to take you on a guided tour of Montmartre, with more of a focus on history if that is what you're after.
At the end of the 19th century and the start of the 20th, the district was very popular among renowned artists such as Renoir, Monet, Pissaro, Cézanne, Degas, Van Gogh, and Picasso!
Today, still bearing traces of all these famous painters, this exceptional part of Paris, which Montmartre has become, is still steeped in both its ancient and its more modern history. Its Place du Tertre is suspended in time. As you make your way back down the hill, lose yourself in the cobbled streets, walking in the footsteps of Amélie Poulain and George Sand, with the vineyard and the open-air café as a backdrop. From the Communards to Dalida… and Michou and his cabaret, which links Montmartre to Pigalle, what makes this district so unique is its mixture of different periods and sub-cultures.
And let's not forget Pigalle, the former lair of Paris' gangsters, where you can find a profusion of sex shops and cabarets, but also cocktail bars and the Museum of Eroticism. When you visit Montmartre, finishing with a stroll through Pigalle is the icing on the cake.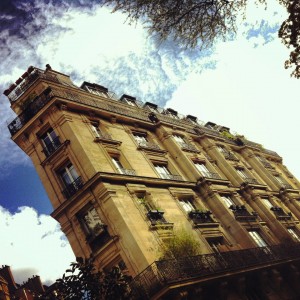 I actually also organise culinary tours of Paris that start at Pigalle metro station, in the 9th arrondissement, if you've worked up an appetite in Montmartre.
During your Montmartre visit, marvel at the smallest details as you discover the architecture, the history and life in this neighbourhood. And just as you will listen to me, I will be there to listen to any particular requests you may have with regards to your Montmartre visit.
If you'd like to visit Montmartre during one of my tours or if you're simply after more information, don't hesitate to email me. I'll happily get back to you.
---