The epicentre of the Romantic Movement
Many are familiar with Montmartre and its butte (hill) or Pigalle and its neon lights, but rare are those who have taken the time to explore the part of the 9th arrondissement that extends from Place Pigalle to the Church of Notre-Dame-de-Lorette.
And yet, this district created in the 19th century and known as Nouvelle Athènes was, at the time, the epicentre of cultural life in Paris and, more particularly, of the Romantic Movement in France.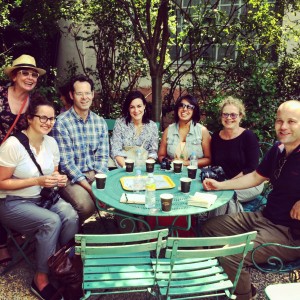 Many painters, musicians, writers and sculptors lived here, including Alexandre Dumas, Victor Hugo, George Sand, Marcel Proust, Richard Wagner, Auguste Renoir, Vincent Van Gogh and Frédéric Chopin.
Today, after a period where it was the Paris of gangsters and prostitutes and then of music stores, it is becoming much more middle-class and turning into one of Paris' hip food districts, with restaurants and cocktail bars cropping up here and there. But Nouvelle Athènes has remained the same at its core – calm and secretive, prosperous-looking and intellectual, yet neither snobbish nor gaudy. That is why I will start the Pigalle tour by showing you the contrasts within this rapidly-changing district and, gradually, I will introduce you to Nouvelle Athènes. The tour ends in front of the Church of Notre-Dame-de-Lorette. The metro station by the same name offers easy access to wherever your next destination might be.
---