South Pigalle is one of the epicentres of the new Parisian gastronomic scene. It contains a mix of the latest fashionable places to be, and shops offering more traditional food that is just as delicious. That's why this tour is a perfect opportunity to discover many aspects of Parisian gastronomy on just one walk: patisseries, cheese shops, restaurants, biscuit shops, and delicatessens.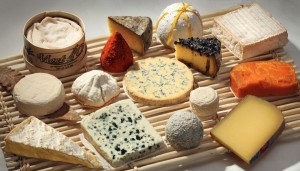 Rue des Martyrs was one of the first streets to become almost entirely dedicated to food in the 2000s. It's a very lively street and it is pleasant and fun to stroll around here and take in the many shops. And many quality shops and restaurants have opened up all around. Afterwards, heading more towards Rue de Rochechouart, you'll find high-quality but more discreet artisans for connoisseurs.
Write me for a private tour.