Art Nouveau & Art Déco
With its reputation as a chic and rather dull arrondissement, it's probably the least working-class and the most little-known of Paris' arrondissements. But did you know that it's also the greenest? It is home to the Bois de Boulogne, a vast wooded area located beyond the Paris Périphérique (ring road), which actually runs underground at this location.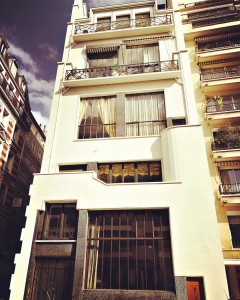 And yet, the 16th arrondissement, which covers a large area and extends right up to the city limits, is a source of surprises: Art Nouveau architecture, former vineyards, a spring, quiet squares, unusual houses, and no tourists whatsoever once you move away from the Trocadéro. The 16th arrondissement is bound to surprise you.
It also boasts spectacular views of the Eiffel Tower from several places – views we are not used to seeing.
---