The 13th arrondissement
The 13th arrondissement has two faces. First, Chinatown – the big brother of the one in Belleville. Chinatown is home to shops selling exotic fruits and products with mysterious names, but also to restaurants to which the local Asian community flocks because the Asian food served is typical and better than that found elsewhere in Paris.
My website 716lavie is one of the food blogs that has recommended the most typical, delicious and cheap restaurants in this part of Paris. You can also find churches and Asian temples here. A visit to the 13th arrondissement is like taking an exotic trip without leaving France.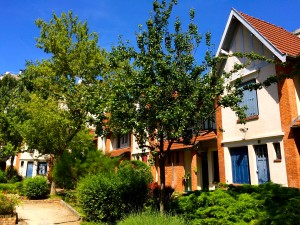 But the 13th also has another face: there used to be a high concentration of tanners here, working leather on the banks of the Bièvre, which has now dried up. And there are the housing estates and villas.
Hidden from the rest of the 13th arrondissement, La Butte aux Cailles is a small village within the city. Its tiny streets leading to a kind of village square give it a unique atmosphere.
---